Who We Are
If we look familiar, there's a reason for that. We are not a national company, nor a franchise. We are literally your neighbors. We are part of your community. You have probably run into us at the grocery store and gas station. When you call our office, it's a local call. In this day and age, there are very few companies who can make that claim. We are invested in our community and proud of it. We are not just a typical home care business. We are friends and neighbors caring for friends and neighbors. This is our community, and our home. We are here to stay!
We take pride in our caregivers. They are the hands, feet, and heart of our company. We employ caregivers who are caring, compassionate, and love what they do. Each member of the Beyond Care team sees his or her position as more than just a job. They enjoy what they do for you and your loved ones, and see it as a higher purpose.
We are proud of the fact all of our caregivers are employees of Beyond Care and not merely referred to you through an agency-style relationship. Beyond care is responsible for all of your home caregivers.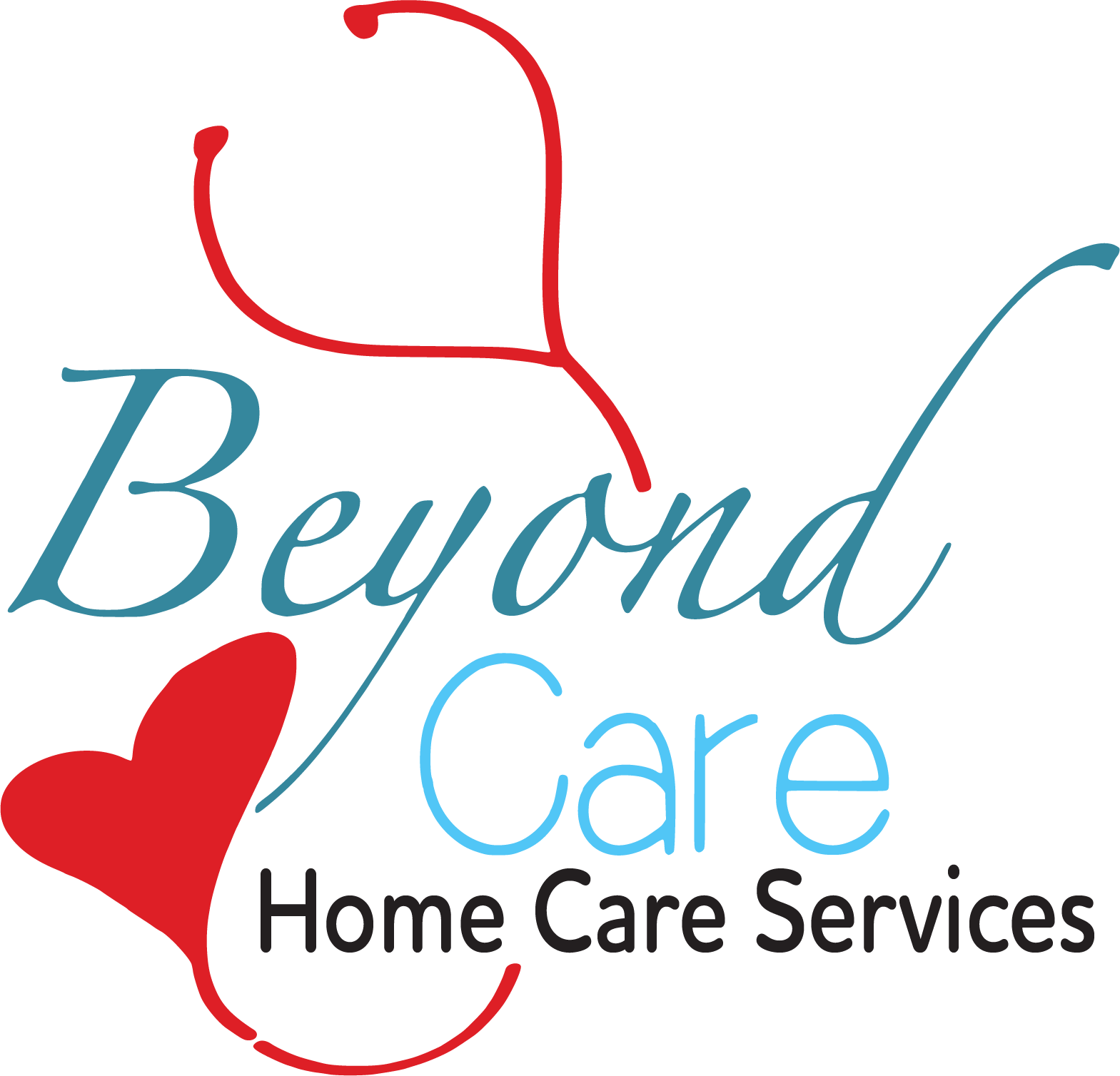 How We Do It
Background Screening
For your safety, we perform criminal background checks on all of our caregivers. You can have peace of mind knowing that any caregiver employee of Beyond Care is safe to have in your home.
Bond and Insurance
As an extra measure of protection, all our caregivers are insured for coverage related to any liability that may arise related to care provided.
Driving Records
We check all of our caregivers driving records. Many clients use our transportation services, so we ensure each caregiver has safe driving records before transporting you or your loved ones.
CPR & First Aid Certification
Each caregiver is CPR Certified and First Aid Trained. While this is a training we hope never needs to be used, it provides peace of mind knowing they can perform the life-saving measures of CPR if needed.
CNA Trained
Most of our caregivers are Certified Nursing Assistants. While we feel CNA training is very important, we sometimes hire caregivers who aren't CNAs yet have exceptional home care experience. We guarantee satisfaction with all our caregivers. We guarantee satisfaction with all our caregivers.
Orientation Training
We orient all of our employees to ensure unity within our company. All our caregivers know what is expected of them and how to care for clients in a way that is consistent with the mission of Beyond Care.
Mentor Program
Caregivers and CNAs are encouraged to work to a level of offering mentorship to other providers. These Mentors are trained by our Registered Nurse to assist with training in the field. This helps both caregivers become more quickly confident in the services they're providing while ensuring continued excellence in care for the clients.
Proactive Client Satisafaction
To ensure we provide the best possible care in South Carolina, we've partnered with Home Care Pulse – a home care satisfaction survey company – to not only get feedback from our clients but also compare us to other agency satisfaction ratings in the region. As a result, we're proud to be recognized as a 2021 Leader in Excellence from Best of Home Care.